Do you have shapefiles, ZMap, KMLs, WMS, and other file types you want to integrate into WellDatabase? You can, let us show you how.
Shapefiles are one of the most common ways used to share geographical data. WellDatabase lets you layer on any number of shapefiles easily.
To get started, open the 'Tools' bar, go to 'Map Overlays' and select 'Add Overlay',
Then choose Shapefile layer from the Overlay Type Selector.
Choose your file to upload. A shapefile is the .shp file, but most times there are additional files (dbf, proj, & sometimes more). To make sure that the overlay shows in the correct location, you will need to zip up all of these files into a single .zip file.
The file we'll use here is a TX Active Lease file from UT Lands. You can also select your line and fill colors for your shapefile here.
After clicking Load, your shapefile will be dropped right on the map.
You can use this process multiple times to add multiple layers. Keep in mind there is a limit of 30 layers that can be added to a map at anytime, this includes any data layers.
Inactive Layers
If your shapefile is a closed polygon, you can make the layer interactive - allowing you to create a custom AOI from any of the shapes.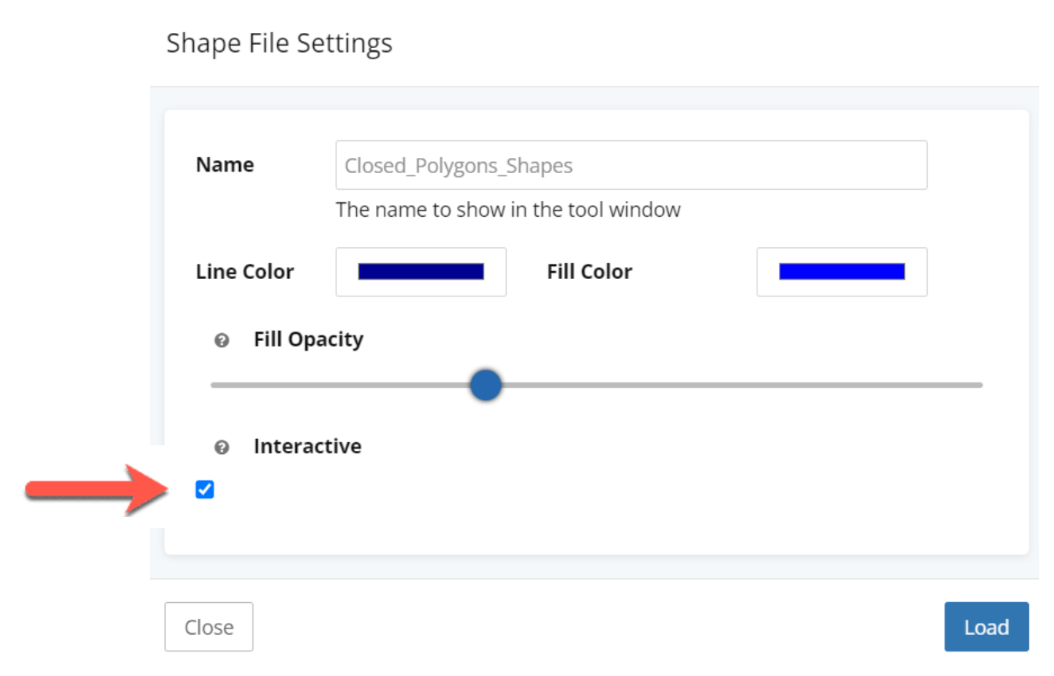 If your shapes were built with something other than polygons, such as a Line (or Multi Line Strings). QGIS has a polygonize tool in their processing toolbox that will convert simple line shapes to polygons.
---
This process works the same for WMS, TMS, ZMap, Shapefile, KML, and GeoJson files so you have plenty of options to add mapping layers you need.
Having trouble uploading your shapefile? Click here, this article may help you resolve your issue.