Activating an interactive layer allows this layer on the map to be clicked on to provide more information about the boundary or to create a new area of interest with this shape.
Using interactive layers is an easy way to create custom areas of interest within a map.
Best Practice Tip:
Only have one layer interactive at a time.
Activating an existing layer
From Map tools, navigate to Layers > Left Click

> Edit> mark Interactive> Load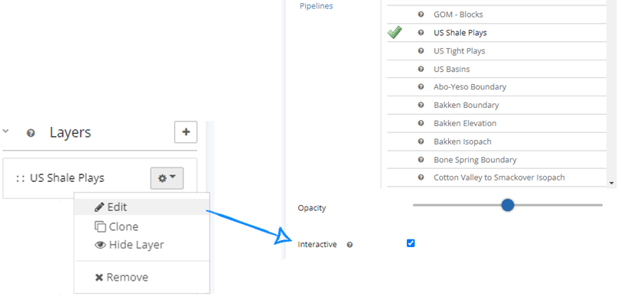 Clicking on a shape boundary on the map will allow the option to create an AOI and limit the search filters to this area.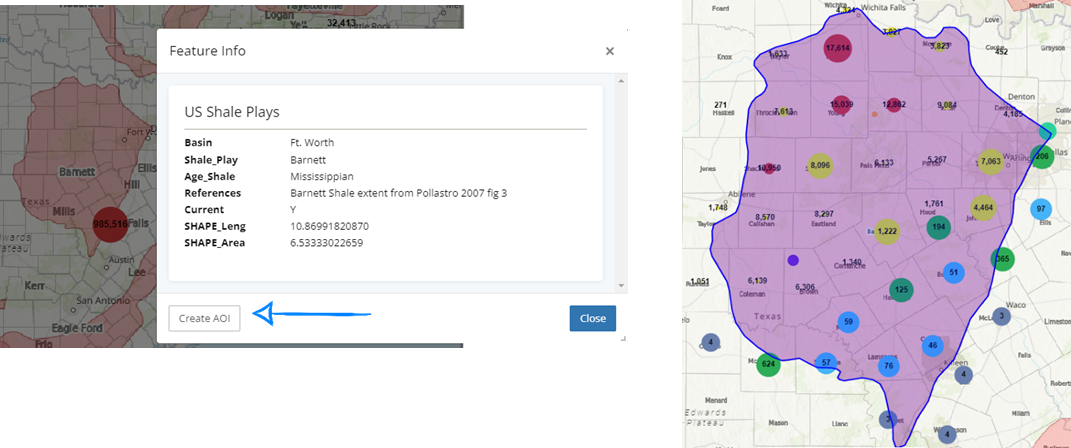 Remove the Area of Interest Filter
Select the applied filters, then click

to change the area of interest back to either map bounds or none.