Once a project has been created, follow these simple steps to open the project.
Either you have created a project or have been invited to one. Either way, the question is how do you access the project.
To learn more about WellDatabase projects and what is included, check out this article.
If you already have a WellDatabase account (any level), you can get to your projects by going to My -> Projects.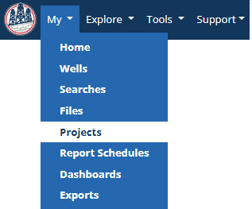 There you will see a list of projects you have created or granted access. If you have the gear button to the left, you are an admin, otherwise you are a viewer or editor.
Then click on the blue text/project name.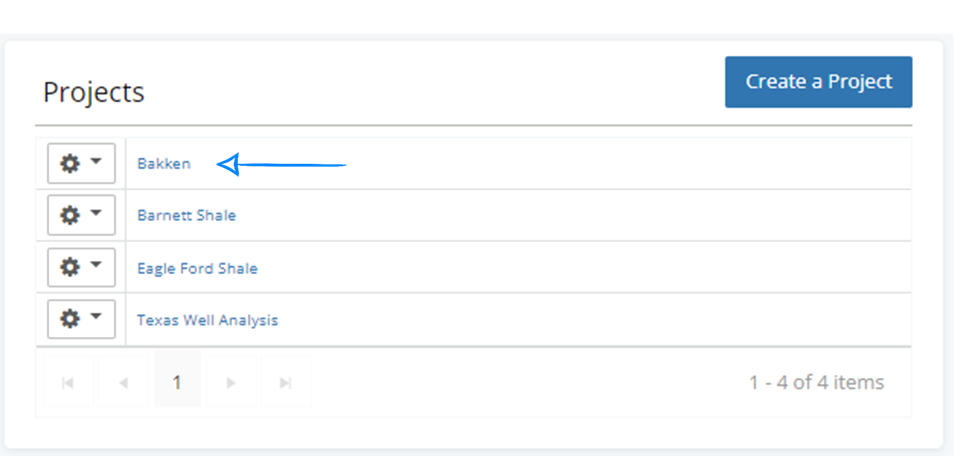 Clicking the project name open the project.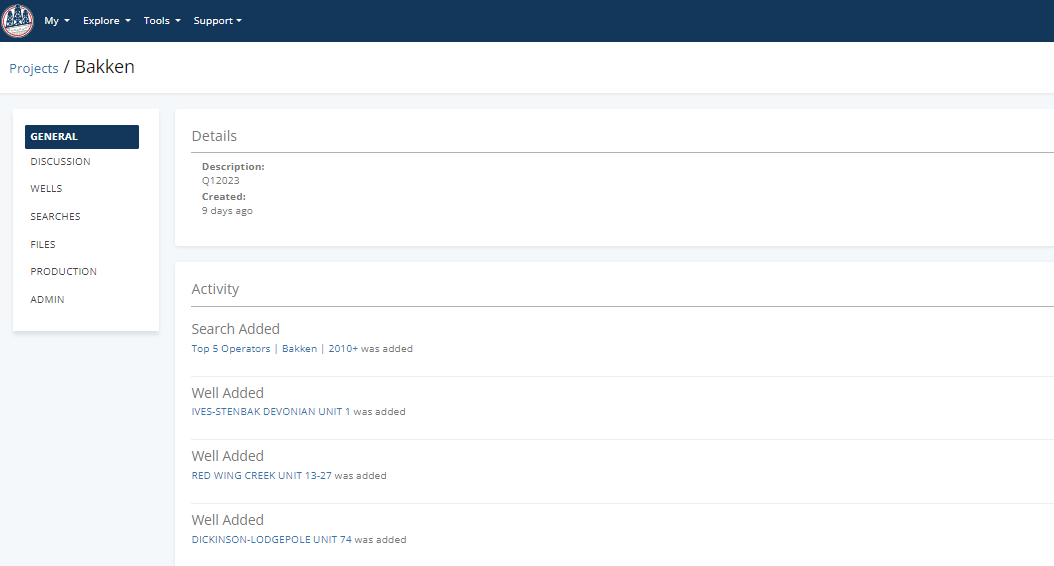 Invitation to a Project
If you were invited to a project, then you probably received an email like this one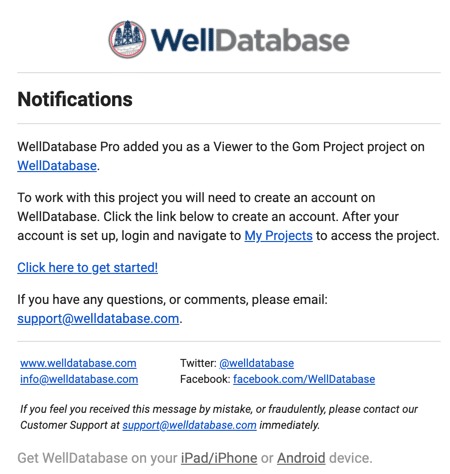 To access this project, all you need to do is click the link in the email like below. You know, the one that says "Click here to get started!"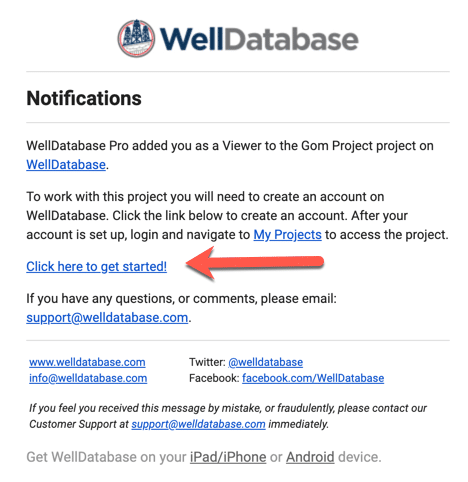 If you do not have a WellDatabase account, you will be asked to set one up. Don't worry, it's free. Once you set that up, you will be dropped right into your project.