This is a dynamic layer which places current (or historic) rigs directly on the map area and is updated weekly.
On the tools panel, click the Layer's +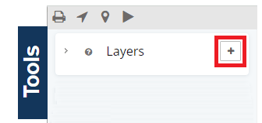 Then select Rigs from the overlay type selector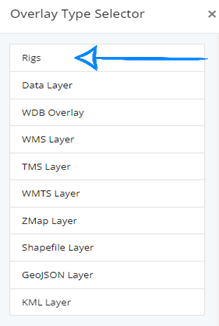 The settings and visualization can each be adjusted.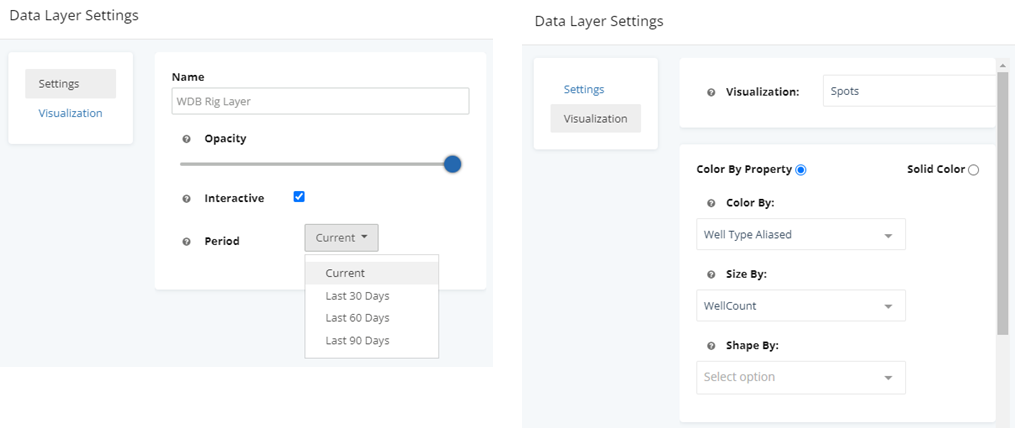 Once Rigs have been added as a data layer, the current rig locations across the US will show up throughout the map – regardless of the filters that have been chosen. Left click on any of the rig spots for more details.