There is a ton of data in various tables inside WellDatabase. Here is how you can extract data from each and every one.
Nearly every table in WellDatabase can be exported. To make things easy, we have provided a consistent visual interface for doing this.
If you look at the top of any table, there will be an export button. This button exports the data from the table into a CSV format. Here are a few examples.
Exporting data from the Well Details page.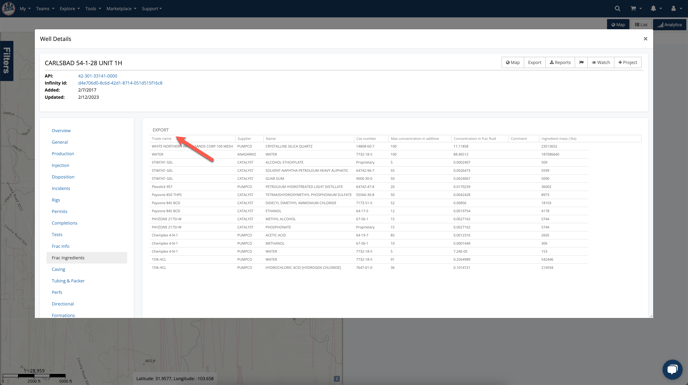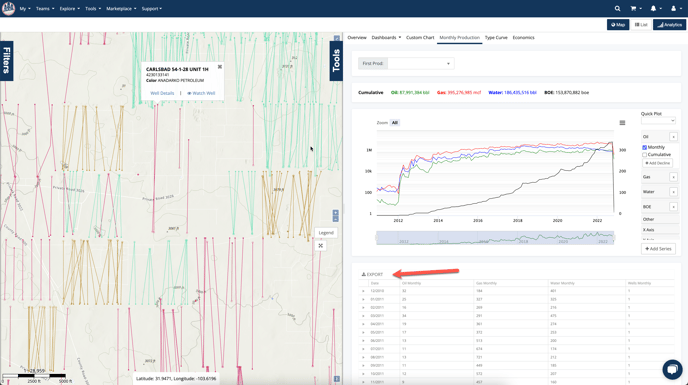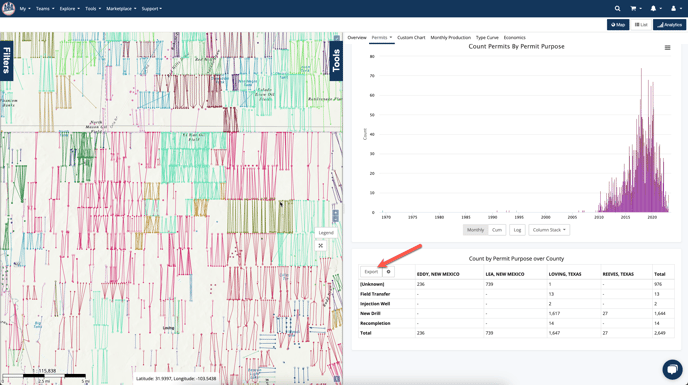 Conclusion
Exporting data from tables is a quick and easy way to extract data from WellDatabase.