Creating a WellDatabase account takes just a few steps and get instant access.
Creating an account on WellDatabase takes just a few minutes.
Here is the link to start the sign up – https://app.welldatabase.com/account/signup
First step is to choose the package that fits your needs.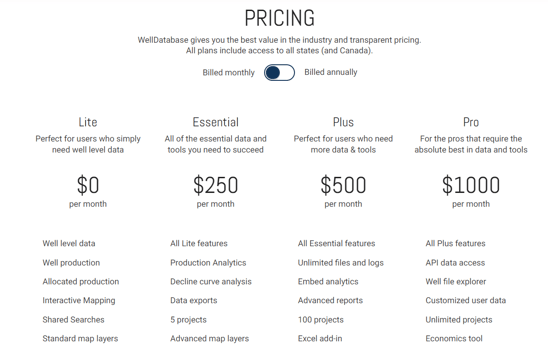 Compare Features
The following link includes all the features available in each plan. Click here to compare plans.
NOTE: Discounts are available for quarterly and annual billing.
Then enter a small amount of information.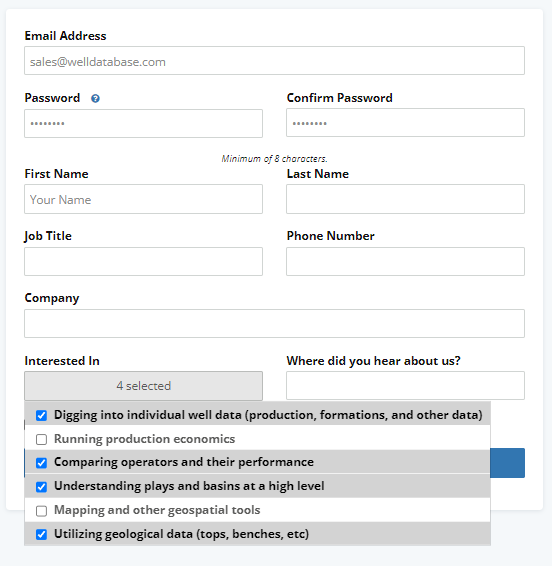 And finally enter your payment information. To the right, you will see the summary of what the charges will be and when the charges will occur.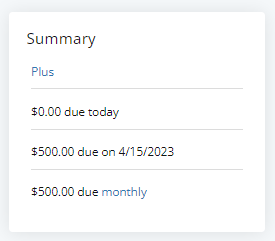 Now you are all signed up and ready to use WellDatabase.