WellDatabase creates custom reports that can be downloaded on demand or scheduled to be emailed to directly to you on a daily, weekly, or monthly basis.
There are several different ways to access the reports available in WellDatabase.
Scheduled Reports
Subscribe to one of our automated reports and have updated information emailed monthly, weekly, or daily.
To enable a subscription, navigate to My> Report Schedules and click

, then follow the wizard.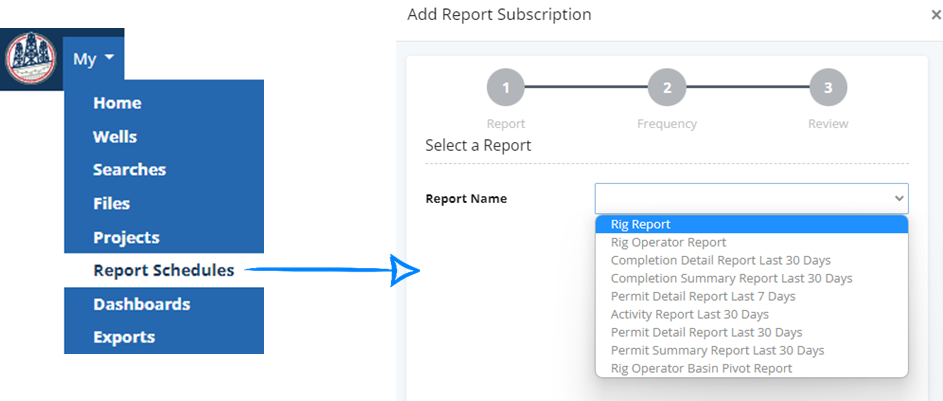 Once you have subscribed to one or more reports, a list of reports and when they are scheduled to run next will be available in My> Report Schedules

On-Demand Reports
Quick Reports:
On the navigation bar go to My> Home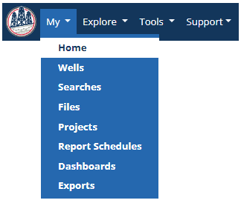 On the right side of the screen, scroll to the quick reports. Click any of the report hyperlinks, and a report will download to your computer.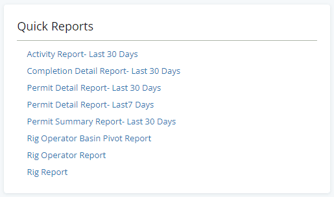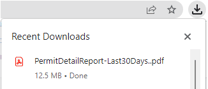 Single Well Reports:
On any Well Details page, click the

button for a full list of reports available.

Once you've selected the report type, click

Multiple Well Reports:
Access the same reports for a single well, but download the data for multiple wells at a time. Navigate to Explore>Wells, then use the search filters to find the wells of interest.
Using the List view, click

and the same report selector that is available through the well details page, is now available on multiple wells.

Project Reports:
Use the same method above for multiple well reports, to download a report for an entire project. Open My> Projects, and select the project to be downloaded.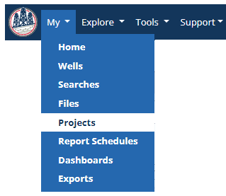 Once the project is opened, click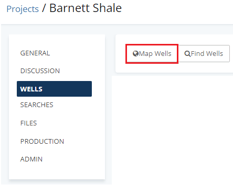 Then from the list view, select all wells, then click