WellDatabase user data is a simple way to customize and add with proprietary data. User data is designed to be simplistic on purpose. It is not intended to be a full data management platform.
Getting Started
On the well details for any well, click on the User Data tab and then click

Note: This will apply to all wells, so it doesn't matter which well details page you start with.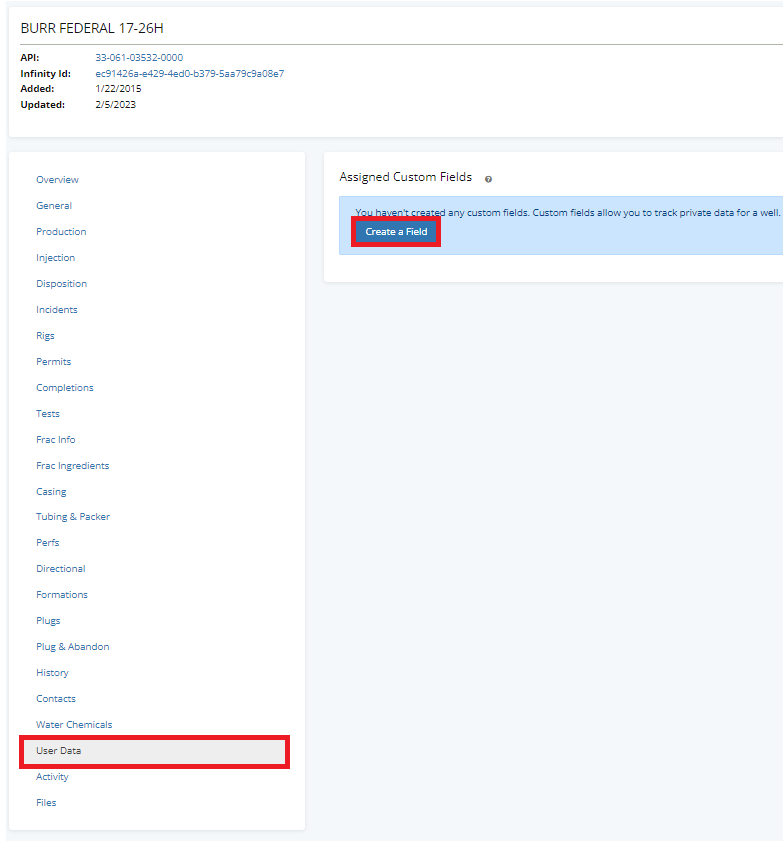 The types of data you can add are in the image below. After selecting a type, give the property a name. Additionally, you can create a category or group that this field will fall under. Then click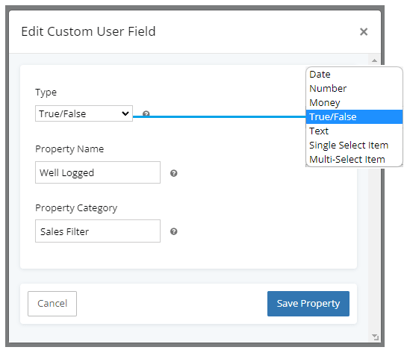 More fields can then be added by clicking


Viewing User Data on a Well
Your user data is available under the User Data tab on every well. This data is private to your account and all data values are maintained by you.

Changing a User Data Value
After creating the new property, you can edit it directly on the well. Click

, adjust the value, then click save. Once you edit the field and save, you'll see the updated value immediately.

Changing Properties
Clicking

will allow you to change any of the properties in a custom field.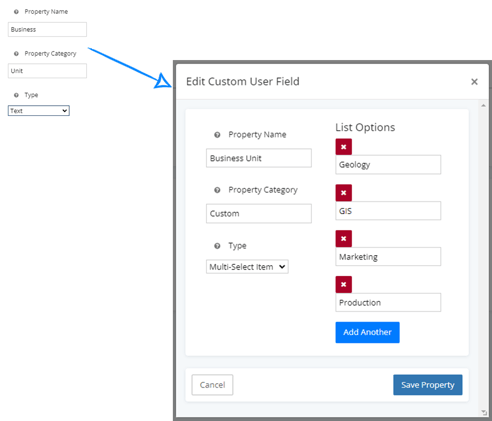 Searching for Wells Using User Data
After you have created an user data field, the field will automatically be added to the bottom of the filter panel. The category you specified before is apparent here.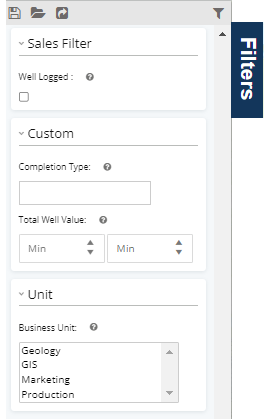 Filtering on the new field now returns the single well that we assigned a the value to above.

User data is intended to be a quick and easy way to create simple properties on wells in WellDatabase. As this feature progresses, you will see additional functionality in regards to the customizable data and how it can be utilized in WellDatabase.